Webinars for Operators & Providers
Training Tracks for Operators & Providers
The operators and providers' track supports recovery housing providers (e.g., operators, owners, and house managers) with topics related to operations and management of recovery residences. Webinars are the second Tuesday of each month at 11:00 am PT.  The series also includes sessions open to all stakeholders with a focus on topics relevant to a wider audience. 
Operator and Provider Webinars
Below are details for each of the webinars in the operator & provider training track. Webinars are held from 11:00 am – 12:00 pm PT. Register for individual webinars by opening the webinar tab and following the registration link.
Register here to sign-up for all 12 webinars and earn credits.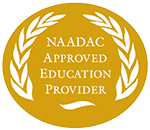 Providers who complete the 12-part training series for recovery residence operators and providers are eligible to earn 12 NAADAC CEUs. To earn the credits, providers must complete all 12 trainings by attending the webinars in real-time and/or watching the recordings and completing an evaluation survey for each webinar. Credits cannot be pro-rated based on the number of webinars completed. Upon completing the criteria, I-STARR will issue a certificate that can be submitted to NAADAC to obtain 12 CEUs to count towards credentialing.
Webinar recordings will be made available here two weeks after the live training.
Your Title Goes Here
Your content goes here. Edit or remove this text inline or in the module Content settings. You can also style every aspect of this content in the module Design settings and even apply custom CSS to this text in the module Advanced settings.
Introduction to the I-STARR Study: April 4, 2023 - Recording Available
This webinar provides information on the I-STARR project, including study team, advisory board members, pilot study funding, and the webinar series for operators, providers, stakeholders and researchers.
60 min.
Recovery Housing 101 - June 6, 2023
This webinar reviews different types of recovery residences and levels of care provided in them. It will also review the history of and evidence base for recovery housing, current gaps in the field, and obstacles to conducting research on recovery housing. 
Recovery Environment and Recovery Supports: July 11, 2023
This webinar reviews clinical and social models of recovery and how recovery housing can support social model principles in through facilitating culturally competent resident interaction and participation in residence operations. It also reviews other recovery supports provided in recovery housing  such as recovery planning, employment/skills development, and support groups.
Recovery Residence Management & Operations: August 1, 2023
This webinar provides an overview of issues that are central to running a mission-driven residence and ensuring that operations pertaining to staff roles and responsibilities, oversight procedures, health and safety, and interactions with outside entities support this mission.
I-STARR Provider Training: Resident Policies: September 5, 2023
This webinar reviews policies affecting residents, including: house rules guiding admission and discharge, resident rights and responsibilities, substance use screening, confidentiality and releases of information, and handling grievances.
Law/Ethics/Fiscal Responsibility: October 3, 2023
This webinar reviews laws regarding licensing and delivery of professional services, fair housing, employment; ethics surrounding business practices and marketing; fiscal management regarding insurance, budgeting, tax requirements, and record keeping.
Treatments and Medications for OUD and MAR: November 7, 2023
This webinar reviews the neurobiological aspects of opioid addiction, different types of treatment for OUD, various mediations and their pharmacological properties, and implications of these properties for recovery and recovery housing.
MAT Proficient Recovery Homes: December 5, 2023
Just because a recovery home accepts a person on MAT, it does not mean it proficiently supports them. This webinar reviews changes that must be considered across a variety of organizational levels when a recovery residence decides to accept residents on MAT. 
Screening Applicants Prescribed Medications of Concern: January 2, 2024
Due to staffing constraints, nonclinical recovery homes have historically screened-out applicants based on prescription of concern, which is illegal. This webinar reviews issues that they need to be considered with respect to screening policies and procedures.
Medication Diversion Risk Management: February 6, 2024
Many medications, including opioid agonists, carry a significant risk for diversion. This webinar reviews strategies residences can implement to mitigate risk and create a safe and supportive environment for residents and staff. 
Prescribers: Friends or Foes?: March 5, 2024
The tension between medical model and social model approaches is evident between many MAT prescribers and recovery residence staff. This webinar review models and provides examples of programs where prescribers and recovery housing staff are learning to work more closely together.
Participating in a Research Study: April 2, 2024
This webinar reviews basic principles of research for non-research audiences, including what to know about and expect when serving as a recruitment site and basic protections for human subjects. At the end of the webinar, participants will be asked to provide feedback, questions, and suggestions for researchers to be discussed during the final all audiences webinar. 
Establishing an Evidence Base for MOUD in Recovery Housing: May 7, 2024
This webinar reviews key challenges discussed throughout the webinar series and presents suggestions on how to move research forward on MOUD in recovery housing.
Subscribe to Our Newsletter
Learn about the project, stay updated, and keep in touch. Sign up now.